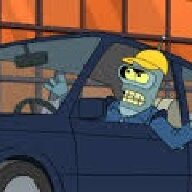 First Name

Joseph
Joined

Nov 5, 2020
Messages
Reaction score

1,105
Location
Vehicles

Grabber Blue FE

I see, first you compared this installation to "my local supermarket that has a pair of Blink CHAdeMO", while this installation has an order of magnitude more chargers, at higher charging rate, makes and stores it's own electricity. You're the one claiming this is marketing shenanigans, hyperbole, and BS. However, when challenged you deflect the conversation and try to act like you didn't really say what you said. Problem is, it's all right here in this thread.
You do understand the difference building something and getting someone to publish an article about that? I've already agreed that the scale of this project is impressive. I also said that I hope they succed. I am not disagreeing with you on facts. What else do you want? My comment about supermarket was a facetious response to claim that this was (I am paraphrasing) revolutionary to have other businesses next to charging stations. The CHAdeMO chargers next to the supermarket are never used (for several reasons), and are a bit of a joke.
You've been here in this forum for a month. We pride ourselves on getting our facts straight. We also own up to mistakes when we make them. Honesty and trustworthiness go a long way here.
True, I joined recently, though I've been lurking for months. I stand by my opinion. Opinions are subjective by their nature, and different people can see things differently. There is no need to imply that I am lying. If you disagree with me, I am ok with that.