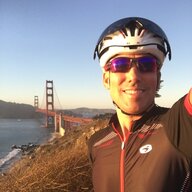 First Name

Leon
Joined

Oct 11, 2020
Messages
Reaction score

223
Location
Vehicles

Ford Mustang Mach-E, Ford Escape Hybrid
Occupation

Sr. IT/Product Architect; Enterprise and Cloud Manageability Engineering

A few weeks back at the #NationalMustangDay event in Detroit,
@JWW
mentioned an incident with a basketball led to hyper-extension of his MME charge port cover and made a dent just forward of the charge port cover. I immediately set to looking for a preventative solution. Unfortunately, before I could complete my quest, our MME suffered a similar, but less dramatic fate. We don't even know how it happened other than perhaps it was very windy one day when we using a DC fast charger. We're going to need to get the dent fixed, but I wanted to make sure that we had a solution to prevent a re-occurrence, before taking any action.
Fast forward to now. I have developed a 3D model for an insert that adds a small wedge on the inside of the charge port arm to prevent it from opening too far.
Sure you could still body slam it and overcome the wedge, but you'll probably break the cover off before that happens.
Below are the pics of the finished design. This has to be printed in TPU or similar flexible material with a shore hardness rating of 85A-90A or it can't be finagled into position. Installation has to be done with the charge port cover closed as much as possible, while working the wedge into place, then after that it's pretty easy to insert the upper and lower retaining wings.
I've posted two versions of the part, one without support so you can send off to a service to have it printed in TPU 85A (or similar) using Selective Laser Sintering technology or if you have a direct drive printer you can try using your slicer's built-in support with that version (V.1.N).
The second version of the part is the one I print on my Lulzbot Taz Pro with in-built support, meaning I do not let my slicer generate support. I had to keep tweaking the inbuilt support version (V.1A.S) to increase the gap between the angled support at the top. A gap of 0.5mm between the in-built support and the actual part wasn't enough, but 0.75mm seems to be a happy medium re: it does work as support and it isn't too difficult to remove. All I had to do was use some side cutters to get a grip on the angled bit and tear it free.
https://www.thingiverse.com/thing:4847310
Video showing installation + usage:
Last edited: