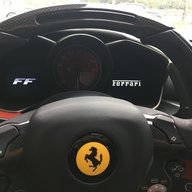 Joined

Nov 15, 2019
Messages
Reaction score

80
Location
Vehicles

2018 Panamera 4 E-Hybrid Sport Turismo

Tesla is not really known for the car quality they build, but moreover a technology company and I'm seeing that part of the company become less valuable the longer I own the car. . . .

1) On long road trips, using autopilot causes me to feel tired and I find myself driving for majority of the trip. Overall, the value of autopilot to me isn't really that great. The model 3 is a long ways from autonomy, at least 5 years away in my opinion from FSD. . . .

3) Tesla service is not that great either, and the service center is always bumping full. They don't even do state inspections. . . .

I have never owned a Ford in my life - but the Mustang Mach E checks all the boxes (range, performance, tech, design, service, etc.) and it has me seriously considering Ford's Mustang Mach E in a few years when it is time for an upgrade. . . .

Additionally, the Mach-E will be able to receive over-the-air updates, which will include some self-driving features. No timeline was provided. . . .

The Electrify America Charging network also is starting to impress me. While it isn't as widespread as Tesla (750 locations, Electrify America has 400) the coverage is still really good and cross country travel should be a non issue in the Mach E.
I've selected some comments from the original post to respond to. Regarding car quality, I have owned one Ford in my life (a Ford Explorer), and it was by far the worst car I have ever owned. For me, it's a leap of faith to consider buying a Mach-E (and I am, despite my horrible experiences with my Explorer, with Ford salesmen, and with Ford service departments). Ford does not inspire confidence in me to have better quality and better service than Tesla does, but I would guess that it would be hard not to be better. What I'm afraid of, as others have stated here, is that not all Ford dealerships will care to have technicians/mechanics learn how to service Ford BEVs. So the verdict is still out, and I'm hesitant to be among the first buyers of a Ford Mach-E; I'll be watching other first buyers on this forum to see what kinds of problems arise. (As for state inspections, my finding among many brands is that few dealerships do them.)
Over-the-air updates: I've heard tons of problems from Tesla owners getting automatic updates that cause hassles. Over-the-air updates are only good if you can first review what the updates are and why they might be useful, and then CHOOSE to get them (or not), as we can do on our computers and smartphones.
Autopilot. Should never be used, in my opinion -- too many problems. They should be banned by federal regulators. ACC is fine, but anything involving a car steering on its own is bad bad bad. Software vs. real-world road conditions just isn't there, safety-wise, and won't be for a long long time.
As for "cross country travel should be a non issue in the Mach E": This is baloney. Any BEV cross-country travel is a HUGE issue, requiring a lot of patience and a lot of effort (when compared to ICEV travel). It'll be at least a decade or more before cross-country travel in a BEV is "a non issue" -- as simple as filling up on gasoline is today. I know lots of BEV owners and read lots of BEV forums; cross-country travel is anything but simple and fun; you have to be really dedicated to do drive cross-country in a BEV. Public chargers are not everywhere -- not by a long shot; they are frequently broken or take a lot of time to get to work via rebooting or whatever. Most BEV owners do not take their BEVs on long trips (or do so only rarely), preferring to use BEVs for local commuting and other forms of transportation (incl. ICEVs) for long-distance driving. When I buy my first BEV, it will be for local commuting only -- but it will be a daily driver and I'll be very happy to not be driving an ICEV locally.
Last edited: