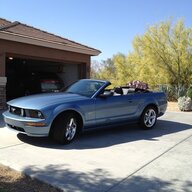 First Name

Rick
Joined

Oct 27, 2020
Threads
Messages
Reaction score

31
Location
Vehicles

2021 Lincoln Aviator. 202Mach-E Premium.
Occupation

Retired from Ford IT

There is no OTA Department - at least not anywhere you can call. CSRs say a lot of stupidly inaccurate stuff. One of the ones I reached was convinced I hadn't received the update because I hadn't scheduled a specific time to receive my updates.

I do know that some CSRs were selected to receive special "Mach E Training" - possibly the beginning of a MME helpdesk, but I highly doubt this training will even bring them up to speed with most users of this forum, let alone enable them to help us.
I actually started a bit of a
[email protected]
#$ storm after calling the help desk number that was included in the email about the additional 250 kwh. After waiting for a half hour, I finally got to talk to one of their CSR's. I was looking for some definitive answers on when the FCCS was going to be available, and what alternative solutions were approved for use with the Mach-E should it turn out to be an extended wait. His answer was "we don't know" to both questions. I sent a mini rant to a guy I hired at Ford who is now relatively high up in the company. Within a half hour I was talking to the manager of the help desk, who basically admitted that they have a lot of work to do in that area. They've always had the dealers between them and the end customer. The whole direct customer interaction thing is going to take them a while to get the hang of. ?