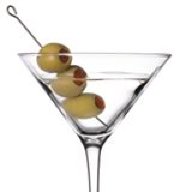 First Name

Sneezy
Joined

Mar 18, 2020
Threads
Messages
Reaction score

307
Location
Vehicles

2000 Trans Am Firehawk, 21 Mach E Premium EXT.
Occupation

NRA Rifle Instructor

I write this as a broken man. I have back issues (and permanent zippers installed for more back work....). I live in a state of pain (not looking for sympathy) so this may not be the exact review you agree with. I have a Premium AWD EXT range. (and a bug in my beer as I type this).
The storage is more than adequate. I can fit 3 people and enough rifles for a full day of shooting with the 60/40 split seat. This is important to me because I can't do this in my Trans Am. I can do 2 of us but not 3. I actually own my own software company and don't drive as much as I used to. We went all remote 5 years before the pandemic. I just like cars. I was very close to ordering a Corvette but my back can't take 2 low to the ground cars. With that said, Ariel, my Trans Am Firehawk simply can't be replaced. She has been the most reliable car I have ever owned hands down. I just can't get in and out of her every day and she was not purchased as a daily driver. Never a winter car.
My kids still prefer to drive the TA but I can't blame them. My wife seems hesitant to drive her unlike my previous cars... she's afraid she will hurt her. I don't get that though she hates driving my TA. She loved my 2014 Camaro SS. Every time I turned around she found a reason to drive Bumble Bee.
She's quiet inside.
OMG this car is so quiet on the road. You can have a normal conversation due to the lack of engine. (I do love my engine sounds). This makes for a great road trip car. We have done a bunch of road trips in the TA when the kids were young and loved it... but the silence is golden.
I m OK with a 45 minute or so charging stop. I'm 51, broken (as my wife would say) so stopping to charge really is not an issue.
----- the trip part----
Anyway, my daughter took 10th place in the American Legion National Air Rifle Match earlier this year (it is a big deal). The top 15 got an all expenses paid (including mileage to and from the airport) trip to Colorado Springs for the Nationals. (if there's interest, I can post a story in the lounge, it's humorous).
My daughter (16) had a case of range anxiety which was NOT fueled by me. So I showed her the route from our house in central NY to Allentown PA, the mileage and where the charging station was. (fun fact my last name is Allen, been there, heard the jokes). No jokes were made but we did stay at a Holiday Inn Express. They did not have a slow charger so we planned to head to an EA DC charger which had a Chipotle that we ate at as The Outback was closed. We were at 57% battery per the EA charger and hit 85% when we were done. I had ZERO issues with plug and charge at the EA station. I did not document all of my levels with pics enough. You can fire me for that. Food was required. I picked up a few beers after while we browsed TV before calling it a night.
CHARGE BABY, CHARGE! (isn't that what you tell a Mustang to do?)
So as I mentioned, I am broken. I can do about 1.5 hours before my back gets cranky. 3.5 weeks before we did a 1200+ mile road trip in my now gone Caddy Xt4. I survived and my wife drove some but I love to drive so I made it 4 hours the first day. That was bad... But I survived.
The Mach E is plenty fine on the lower back, it's the upper back and driving position I am still learning about. My upper arms and back got tight. I am used to my GM cars where I can rest my arms on the door panel arm rest and the center console. I can't do that in the Mach E. I need to adjust to the vehicle. If it helps, I don't like my wife's Prius for the same reason. Anyway, my trips are few and far between and most of the driving is around town where I have no issues.
It's fast. The damn thing is fast. So my other car is a 2000 Trans Am with 330 HP and a similar torque range. That's fast. The Mach E is quicker no doubt but the torque feel is very different. EV's don't "squat" from torque. Even the RWD Tesla I drove didn't have that gas engine RWD squat. It's just something I noticed. 100 shows up quickly, my daughter reminded me when we hit the unintentional 90.....Passing is not an issue in this, though it never was even in the wife's Prius. You learn to pass when you can, just not as fast as other cars.
We got up way to early for my daughter (4am), saw the puddle lights and went to the airport where we parted with Ruby for Colorado Springs. Again, request the funny airport story and I will tell it.... So we left Ruby with a roughly 84% charge. My daughter was still paranoid that we wouldn't have enough charge when we got home. We left on a Tuesday and back home on the Sunday after, so 5 days. I was not worried and seriously, if there was that much battery drain, the airport has DC changers and we were 7 miles from the one we used previously. I did check in with Ruby daily to assure my daughter everything was fine. By the 3rd day she didn't care.
Colorado---
She rocked 10th place overall in air rifle after 2 intense days. I was definitely more stressed than she was. Don't mess with her. She took 1st place in our 22 league and tied for 5th overall in NYS out of a few hundred...
10th place in 3 national competitions this year. She will continue to shoot in college.
And we made it back to the airport and found a roughly 83% charge IIRC. Then home.
So it wasn't a huge road trip but it was enough for me to say I do really like the Mach E and I want to keep it long term instead of leasing. The price point for leasing for my company car isn't worth it when you get over 35K or so.... which my last 2 vehicles were (Camaro SS & Caddy Xt4) so this a personal car. $1400 a year for insurance with 500K coverage. Similar to my Caddy.
My garage is a very tight fit, combine that with the pine walls and it's a bit tighter. My wife is out of town with the kid checking on colleges so Ruby got a spot in the grudge with Ariel. Pony Girls.
The garage was an unintentional project. We had the floor done and then decided to do the walls because the floor looked so good. 6K later..... no regrets. The house is so much warmer and well, it looks fantastic, even if a Prius occupies half....
I put in a Charge Point Flex + on the right near Ariel so the cord would reach outside most of the year and when Ariel is in storage, Ruby can be inside and the cord reaches inside. My wife gets half of the garage, the kitchen is MINE. A friend of mine and I did the charger install. 120 actual feet of 6 gauge....
Here's a pic of My girls. As soon as I get the registration from NY I will get a custom plate for Ruby. A month is not enough time it seems.
If you aren't a fan of Space X, the plate on the TA (firehawk) is
Of
Course
I
Still
Love
You. And I do lover her after 21 years!
That's the name of the recovery drone ship.
Previously my plate was SHESOARS.
\
Yes, I like red. I originally had a reservation for a Cyber Orange GT but decided I didn't want to spend the extra $$$ for the sport seat and suspension. As much as I love the top end line of cars..... it just put me over the edge. I can afford it but didn't want to. So I was looking for a gray or silver but I am so glad I found the red unsold at a dealer an hour away. I just waited for her to show up.
Did I mention she's fast?
My final thoughts are Western NY (the direction I did not go) does not have the charging infrastructure it needs. I would have to divert to Buffalo for DCFS. We need an upgrade part way out. South from us is fine.
I hope you found this amusing and helpful and if you want the full funny trip story, just say so because I was that guy running through the airport....
Sneezy