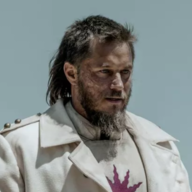 First Name

Nick
Joined

Nov 6, 2020
Threads
Messages
Reaction score

398
Location
Vehicles

1969 Mach 1 428 CJ

So my family and I took a road trip from Northern CO down to Scottsdale for the Barrett Jackson auction and then to San Diego to visit family.
I'm not gonna go into hyper detail, but just give the highs and lows.
highs:
car drives great.
seats are comfortable
Spacious interior.
3yo in car seat, 2 dogs (one full grown "collie" sized dog, one extra large, 8mo Great Pyrenees dog), 2 adults, me, 6'3" wife 5'2"
we packed minimal, and there was plenty of room. Dogs slept in the back.
We left at night, drove through the night. Temps dropped down to 9F which was murder on the battery
BlueCruise is awesome.
ElectrifyAmerica works well enough. We would charge from low (15ish%) to 70 or 80. Charge curve would start out great 120-130 then drop down to about 60-70 around 60% charge. Then at 80% the charge rate would drop into the teens
low:
Battery range was awful. We were charging every 50-90 miles.
After we got to southern Arizona the battery started to behave better
ultimatly our road trip was a tour of Walmarts south along I25-I40-I15-I8.
Due to the frequency of our stops it was great for the dogs and the boy. They could get out. Stretch their legs etc.
but it made for some very slow travel.
We still have to come back home, and I'm not looking forward to the slog, but I'm also not dreading it.
Would I long distance travel with the Mach E again? Ultimately no. The range is not enough for my driving habits. Do I feel like the charging network is ready for road trips? Absolutely
This trip has verified that I do not want to keep this generation of mach e for ever and I am glad we are only doing the ford options.
I can't wait for the next generation of battery tech from ford, and I will be the first in line to upgrade my mach e to the next gen in 4 years.
As far as I am concerned this is probably the best car I've ever owned. I just wish the range on the battery was double. And I feel like that is a problem to be solved with time.