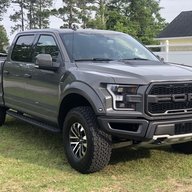 First Name

Mark
Joined

Feb 13, 2020
Messages
Reaction score

200
Location
First Name

Mark
Vehicles

Tesla Model 3 AWD(OLD), Ford Raptor
Occupation

Manufacturing

TESLA WAY
Tesla's is the manufacturer and the SELLER of the vehicle. Not only are they now responsible for manufacturing a good car, but they have to also be responsible for covering the cost of selling that vehicle. That means covering the costs for transporting the vehicles, storing them, maintaining their properties, additional staff, so on and so forth.
No matter where you go in the country, the price is the same for buying a Tesla. Why? It cost them twice as much in labor cost to sale you a vehicle in Los Angeles than it does in Raleigh (my Service Center location)? Well, their price COVERS that in ALL areas of the country.
Even if it cost Tesla $1,000 less to sell you a car in Raleigh, they charge you the LAX price.
Tesla doesn't care to lower the price, they know you can't go to the next closest service center and get a lower price.
The DEALERSHIP model works as such:
An individual is responsible for the financial success of the dealership. This is in all aspects of the business, service, and sales. When a dealership is in Raleigh, their cars will be priced CHEAPER than in Los Angeles. Why? Because that same sales manager has to make twice the commission for living expenses. They are also managed by two completely different people and owned by two completely different companies
Also, the manufacturer of the Vehicle focuses primarily on the manufacturing of the vehicle while offering incentives to move the vehicles at the dealer level if need be.
The manufacturer focuses on building a car, while the Dealer focuses on running that side of the business and being profitable and selling the vehicle. If you understand anything about cars, you'd realize that on new car sales most dealers are only getting a $500 mark up over invoice on low price vehicles.
Not only that, but majority of the time they are competing with other dealers located right down the road. This further drives prices down in the local market.
Takeaways
Other car manufacturers will ultimately have cheaper offerings in the long term if Tesla doesn't adapt. Mustang's Mach E is already price equally to the Model Y and it has a bigger battery pack. Improvement will come over time.
The more service centers Tesla has, the more cost and liability they will have to cover.
Tesla service and deliveries are struggling to meet demand. The more service centers they open, the more costs they have to incur.
Tesla has already tried to reduce costs by reducing the amount of showrooms in the country, and now offering 7 day money back guarantee to help offset the blow-back of less places to test a car.
I ultimately do not have confidence that this business model will work long term. I believe the dealership model has NUMEROUS advantages over a direct to consumer approach.