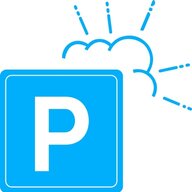 First Name

Jose
Joined

Oct 22, 2020
Messages
Reaction score

81
Location
Vehicles

2018 Chevrolet Bolt EV
Occupation

CEO and Founder of Parking Heaven

The Ford Mustang Mach-E "First Edition" is EPA rated at 270 miles on a 88 kWh (usable, 98 kWh total) battery. When I set out for our 180-Mile Vermont snowboarding trip, the range given by the Mach-E was about 204 miles based on previous driving and the outside temperature. If our Tesla Model Y had said that, we wouldn't have made it. However, the Mach-E was actually under-guessing its range vs. our Model Y, which overestimates it. Luckily, there are EVGO 50kW chargers along the route if there were issues.





It turns out we actually gained some mileage expectations along the way and made it to the ski condo with about 40 miles of range left. So if you include the mountain climb at the end, that's pretty fantastic. Also, if you include Tesla's optimistic range vs. the Mustang's pessimistic range, we landed with about the same range or percentage of battery as our Model Y. The Mustang's battery is much bigger with 88kWh usable vs. Tesla's 75kWh, but its EPA range is lower. Conclusion here: Those are a real 270 miles of range, and even in snow and up a mountain, the Mustang was on track to get very close to that stated range. It wouldn't surprise me to see Ford OTA update the battery to shrink the buffer and get closer to 300 miles of range in this car like Jaguar and Audi have done with their LG packs.

It was cold and up hill and he tell you that is was an estimate based off other people driving.

Then he says the range was the same as his tesla. Yawn the sky is falling guy.
The thing is the tesla model y wouldn't give you an estimate of 204 miles and it definitely would travel further than 204 miles. Are you saying it wouldn't? Are you saying it will travel less than the Mach-E?