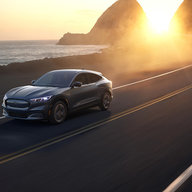 First Name

Claude
Joined

Mar 28, 2020
Messages
Reaction score

658
Location
First Name

Claude
Vehicles

Mustang Mach 3- Tempo- Malibu(3)-Actual Kia Sportage AWD
Occupation

Retired

That is the thing in Canada we do not have pre-order reservation numbers or what and my visit to the dealer is to clarify the process of going from reservation to order and I started to get info and was very surprised by the way they have treated this, I am exchanging emails with the dealer since beginning of July and last Friday I got one back from them that was a big surprise, I'll let you know.
Here's the follow up on this, I know there's a few other threads I could have written this in but I have started it here so let's finish here.
At the beginning of July when I discovered that finally on Ford.ca we could place order and that there was now a build and price page with all the package info, I started sending emails to my dealers inquiring for details on the process like date limits to convert reservation into order, XPlan for MCA member, delays if I where to change my Premium orders into a Select full equipt one.
So things went on has answers where not satisfying or incomplete, but I was insisting cause I wanted to know a very important thing for me, the date limits because we won't have a fed gov. budget before september and maybe a change in the incentive rule that could give MME an additionnal $5,000 and also set up a rendez vous to order.
Of course it could take sometimes in between sending and receiving an email answer.
To my surprise last friday I got an email from the dealer stating not to worry my order is the 19th out of 52 reservations they have and the sales director have place the orders. Well it's not the way it was suppose to happen because many things where unknown at the time of reservation, like on the Select heating seats and steering wheel was not even optional back then, so I believed that theoritically we where suppose to meet to finalise the order.
So on monday I did ask to meet again to give them my final choice of options and model, I wanted to keep my Premium SR AWD Infinite Blue and add the Light Grey Space seats, I also wanted to see and touch ActiveX seats, but again he came back tuesday with the answer that the order are placed and not to worry and I could come to feel the seats. So I return an answer that I would come by on wednesday to clarify things out.
So I did express my surprise that they didn't contact customer prior to place the orders, unfortunately the sales manager is on vacation for two weeks, so no new answer about the XPlan, the sales rep took note of my change of seat colors and told me that another customer came in for the same reason. And by the way ActiveX seats looks and feel great, also they where pretty comfortable in the Escape they where in.
So I'm now gone add my order to the tracking list.