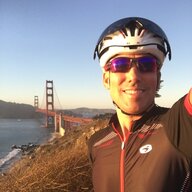 First Name

Leon
Joined

Oct 11, 2020
Messages
Reaction score

47
Location
Vehicles

Ford Mustang Mach-E, Ford Escape Hybrid
Occupation

Sr. IT/Product Architect; Enterprise and Cloud Manageability Engineering

...
Right now Fordpass has no previous/saved charging locations but the car does. Tried that and it does not work. I can uninstall Fordpass and it will not work. Fordpass should have no logical bearing on why the charging schedule is set, says it will do it and then resets to default (immediate 100%) and does not.
Both the car and the FordPass app are syncing with the cloud. The car is not dependent upon the FordPass per se, but the car is dependent upon the cloud.
If the FordPass app and the car do not show the same information then it is an indication that there is a problem with app and/or car having difficulty syncing with the cloud.
If you want the charging schedule to honor your desired charge level and times, you need to achieve synchronization with the cloud. FordPass app is your way to know if what you set in the car is syncing properly to the cloud. The car consults its location against the settings in the cloud. If it's having trouble connecting to the cloud there will be issues.
I do not know how much autonomy Ford has engineered into the system for when the cloud can't be reached, but given how flakey it is even when supposedly connected via the modem, it seems likely that the experience would be even worse if the car can't reach the cloud reliably.
When trying to get the car and app to agree re: what is stored in the cloud, there is the added complication that if the car has been off for a while and is plugged in but not charging, the FordPass app might not show the saved charge locations properly. This suggest some kind of caching or logic issue in that if the car hasn't checked in recently, the charge location information cannot be retrieved by the app. That is why I had to go through several iterations to get the charging schedule and charge level settings to "stick" (in the cloud).